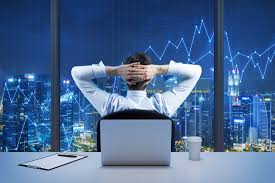 Amazon is a name everybody knows. You do not have to be operating in the e-commerce industry to know that selling products on Amazon is an opportunity that scores of business owners would welcome.
Selling your products on Amazon can be a game-changer for business owners. Here is why. Net revenues from Amazon's e-commerce and service was $238 billion in 2019 and is estimated to increase to $356 billion in 2022.
The path forward, however, has its share of challenges. But Flowhux, an order fulfillment provider, can clear the way for small and medium-sized businesses. Fulfillment by Amazon (FBA) offers a great way for these business owners to ramp up sales and increase profits.
Not only will business owners get to save money by offering free shipping, but they will have access to the Amazon Prime customer base.
Clearing the way to FBA
One of the challenges of the Fulfillment by Amazon program is the restrictions businesses have to meet. Business owners have to adhere to strict guidelines. There is no room for you to come up with creative options to address a problem. Another major downside is that any violation of Amazon's rules could lead to a lifetime ban.
At Flowhux, we can handle all of those issues when you partner with us. We will ensure that your experience with FBA is smooth and worry-free.
Our company will receive all the products you want to sell on Amazon. We will inspect them for flaws or damages. We will, of course, notify you if we find any problems and verify the quality of the product. Our staff will also ensure that all information on the product labels is accurate. And we will package each item, set up the mode of transportation, and select the most cost-saving method before shipping them to FBA program.
Flowhux, which is owned by Regelia Transportation, handles the preparation and listing of all your products. We make sure that you are in compliance with the Amazon program and that your product is not banned.
"Amazon doesn't negotiate here, and neither do we" Flowhux states on its website at Flowhux.com. We will ensure that we meet all the rules Amazon sets, eliminating the possibility of rejection or ban from its program.
Cost-saving measures
At Flowhux, we know that budgets can take a hit, especially when you are operating with limited funds. This knowledge drives us to work even harder to save you money. Our pay as you go service makes it easier for your business to succeed.
We will charge you only for orders that we have processed and shipped to Amazon. If we do not send a product to FBA, we will not charge your account. "There are no hidden fees or extra cost involved, and that's a promise."
To further lower your costs. we will use our distributed warehouse networks. Flowhux will select the closest distributed warehouse to an Amazon distribution center when you need to ship a product. Our shipping cost is minimal, and we will even consolidate your shipments to increase savings.
Our Artificial Intelligence system simplifies the process saving you time and money.