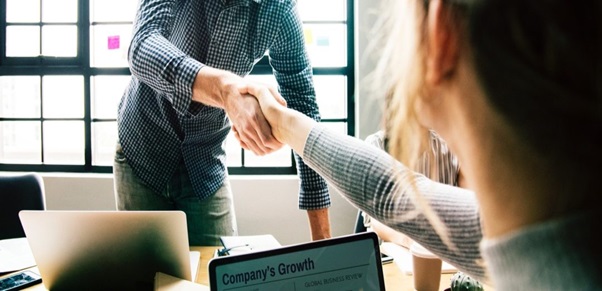 Print marketing has been instrumental in brand building and increasing clientele of all types of small businesses. You can be a small-scale photographer or own a transport agency; print marketing is one of the essentials. In the present digital world, print media is still standing tall due to its physicality and closeness to reality. Its cost-effective and impactful nature has made printing services for small business, a preferred marketing option. It influences haptic memory and connects the customers to the brand better. The following are some print marketing tools that are boon to the small scale businesses seeking brand establishment and expansion in the local market. 
Flyers are the most promising promotional tools that are often used at events. You can design them and lay down a distribution strategy. These are highly powerful and allow you to reach out to a large number of targeted audiences. You can create flyers for sale, special offers, or simply for connecting to your potential customers.
Stickers are often underestimated. However, they have been quite effective in serving purposes for politicians, advocates, and all big or small brands over the years. They are inexpensive and you can distribute them at events or your counters along with the invoices. A well-designed sticker can transform a loyal customer into a brand ambassador. Even big brands like apple have given stickers with their products to their customers and have gained from this powerful tool.
Bulk posters can promote your company in a highly effective manner and are suitable for businesses having tight budget constraints. Bulk printing of posters reduces the printing and designing costs considerably. You can put a lot of information in a small space on a well-designed poster. They have a wider reach and can resonate with multiple people at the same time.
Business cards are often considered as the first step to prove your legitimacy. They can be highly personalized and create trust among your potential customers. People tend to keep business cards. Even if someone does not pay attention at once, your card in his/her wallet is a permanent reminder to that person.
This is another powerful tool to show that you and your business are authentic. It gives an idea to the customers that you wish for their business. These are also cost-effective. All you need is a simple design on the top of each letter. 
Calendars have this great potential to advertise your business 24/7 365 days a year. You should attractively place relevant information to ensure that the potential customers hang your calendars. You can collect relevant information through customer contests or surveys.
Bookmarks intrude on the daily life of a customer and create an impression for your business. Unlike pamphlets, flyers, etc, these are functional products. Your customers would keep them in their books or diaries and will be reminded about your brand every time they open their books.
Brochures are traditional tools for business promotions. These are preferred for their physical nature. They are capable of providing significant information about all your services to your client without disclosing many details.
These are effective tools to inform your customers about your new products and services. You can choose the frequency according to your wish. These are efficient in making a long-term connection with your customers.
These provide a quick view of the services and products you offer. They are preferred for their physical nature and their ability to ease their buying experience.