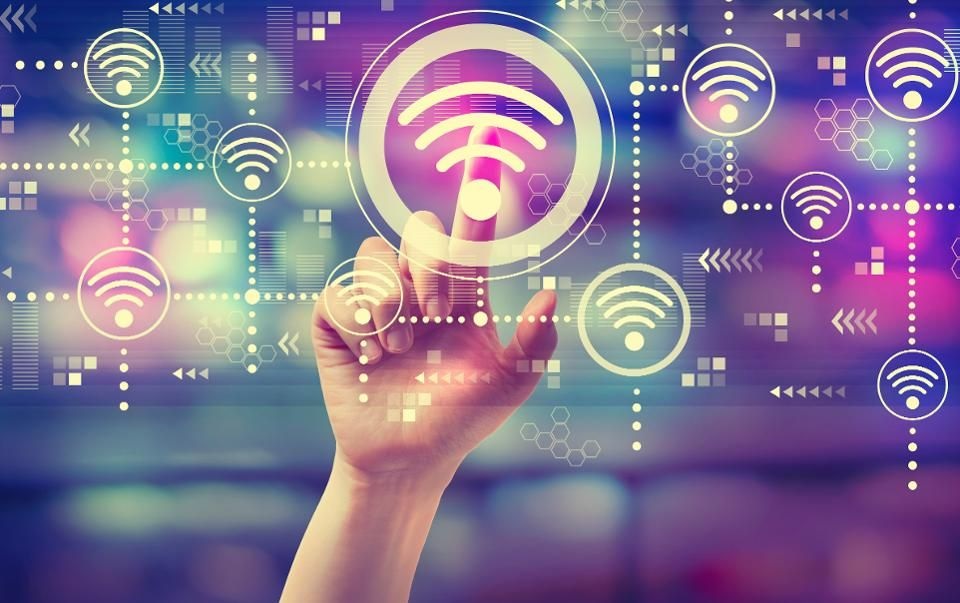 Cyber-attacks are usually conducted in order to steal sensitive data from a business, such as credit card information, bank account details and personal data. What's more, in some cases hackers may even break into a company's system simply to tamper with or delete information, wreaking havoc on their database and creditability. Either way, the outcome of a cyber-attack can be costly if you're a business owner and can have devastating consequences. If you have to reach out to your entire customer or user base to tell them that their data was hacked, not only is this stressful and time-consuming, but it can also have a damaging effect on your reputation. 
For this reason, you want to avoid a data breach at all costs and cybersecurity plays a big role in this. But as a small business, you might feel like the chances of being hacked are lowered or that you face less of a risk. This simply isn't true and that's why we've pulled together four things you need to know about cybercrime and security, to keep your business and your data safe from these types of attacks. 
Cyber-attacks don't just happen to big companies
The biggest mistake that many small businesses make is believing that they are not as vulnerable to attack as larger companies. For this reason, many don't invest enough time or resources in putting together a strong cybersecurity strategy. But the reality is quite different. In fact, a study taken between May 2015 to May 2016 revealed that 55% of small businesses had experienced a cyber-attack over the 12 month period, and 50% of those said they had faced data breaches involving their customer and employee data. 
From these figures, it is clear to see that cybercrime doesn't just happen to big corporations with lots of money and data stored in their systems. Small businesses need to take their cybersecurity efforts just as seriously if they hope to be successful. It is a sad reality that the same study found 60% of small companies went out of business just six months after they were affected by a data breach. The last thing you want is a cyber-attack to cost you your business.
You need to have effective security measures in place
Sharing these facts isn't designed to scare you so much as give you an idea of just how vulnerable all businesses are and why cybersecurity is so important. Despite this, only 14% of small businesses believe their security systems are highly effective and this needs to change. Here are some simple ways you can implement cybersecurity measures in your company to help keep your data safe: 
Password authentication: You need to make sure that any devices or systems that hold sensitive data are password protected. Make these strong passwords containing at least one capital letter and a number and avoid using obvious passwords such as 'qwerty' or the name of your business. It's also a good idea to change these quarterly for added safety. 
Responsibility and authorisation: When establishing who will be responsible for upholding security measures, make sure everyone involved understands the role they play. What's more, you can assign levels of authorisation and set control limits on what employees can access depending on their role and seniority. 
Firewalls and internet security: Firewalls help to keep unwanted users out of your computer systems, so make sure you've got these installed on all devices. What's more, it pays to invest in internet security programs to block malicious software or attacks. If you're unfamiliar with these programs or you're feeling unsure about which is the best of option for you, you can always hire in an expert to help you get strong cybersecurity systems in place. 
All staff need to be educated
Just because Susan in HR or Roger in sales don't have to worry about cybersecurity on a daily basis, this doesn't mean they shouldn't know about it. No matter what role or level your employees are, it's a good idea to run a training course that will educate all staff on the importance of cybersecurity. They can learn who to spot suspicious emails or activity, as well as how to report a breach should something go wrong. 
While 48% of cyber-attacks are an act of malicious intent, the other 52% are a result of human error. Training your workforce on cybersecurity best practises can help to reduce this room for error. This means things like not opening suspicious emails or downloads, noticing when a computer keeps crashing or alerting the security team should they suddenly be faced with lots of pop-ups. If your team are able to notice the signs of a breach in the system, they can act faster and help the technical team to get ahead of the problem. 
Cybersecurity is more important now than ever 
Since computers and the internet made their way into our daily lives, the risk of cybercrime has sky rocketed. And while protecting your data has always been important, this became a key priority for every business when GDPR legislation came into effect in May 2018. These regulations were set out to protect the sensitive data of all EU citizens and to give them more control over their personal information. 
They also mean that businesses must vow to protect this sensitive data from hackers, and those that don't could face a huge fine. Cybersecurity is a key part of remaining GDPR compliant and every business, even the small ones, must follow the rules. The rise in cybercrime, the advancing techniques of hackers and the importance of data protection mean it is now more important than ever before that your small business takes cybersecurity very seriously. That's why now is the perfect time to invest in your security efforts. You should start with the basics and work your way up to a strong security strategy and a well-educated workforce that contribute towards the protection of your data.