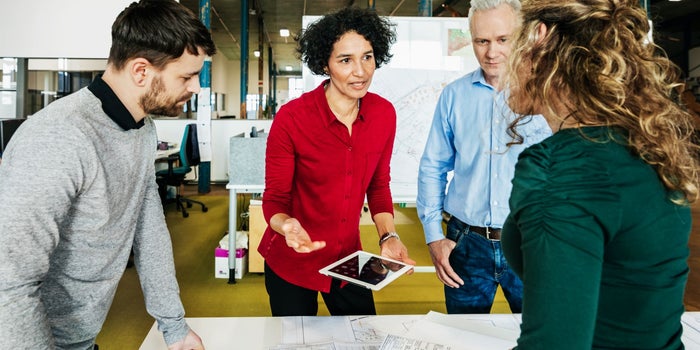 Leadership is a minefield of challenges and communication is the key to a successful leader. You have to keep your team together, happy, and dedicated to your work to meet the deadlines and ensure excellent outcomes. The only way to achieve this is to talk with your team, discuss their issues and convey your expectations friendly but firmly. Experts suggest that most of your communication with your team is non-verbal and your dress plays a vital role. It speaks volumes about you much before you utter your first word. For that reason, you need to make sure that your attire is impressive and create a positive and solid impression. Formal trousers, shirts, with a blazer form a combination that can never go wrong. You can order here for men's sports jackets to keep it casual yet sophisticated at your workplace. Here are some tips to use your attire as a tool for success in your leadership endeavors.
The better you look, the better you feel. This is not just any catchy phrase but a reality that affects your working skills. Good impressive attire gives you the confidence to conduct your leadership and make others treat you respectfully. Make sure that your attire reflects your work-quality and your business reputation. You need to invest in self-improvement and choose the dressing elements which makes you feel more assured and reflects the same.
If your look reflects that you just rolled out of your bed and picked the first dressing that you see, most of the people will believe it. It will be difficult to make them think that you are really the leader and worth following. There is a fine line between casual and very casual and you need to keep it right to convey the right message. If your attire impresses the people and makes them look up to you, half of your job as a leader is done.
Prioritize your appearance
Most often people get so much engrossed in the work obligations that they forget to think about their appearance. You need to give priority to your clothes to ensure that your team and subordinates feel elated to work with you. You can invest in long-term resources for clothing and self-care. For special days, like a meeting with your team, schedule your attire selection, no matter how packed your day is. Most people also think that dressing is an expensive venture and you need a large wardrobe. However, you can mark your place even with a small collection. You need to invest in things that reflect send your message effectively and look good on you.
Reflection of the audience
Dressing on special meeting days or for the conference also requires audience consideration. Based on your industry and people likely to listen to your speech or presentation, you should choose the attire that helps you connect with the listeners. Pick a formal buttoned-up shirt and trouser for technology clients and a more casual look to artistic addressees.
Amplify your appearance with details
The difference between putting on clothes and dressing is the way you adorn your accessories. A pen and a wristwatch can give a man a more sophisticated edge while subtle jewelry and handbag can make women stand out. Go for accessories that classic, simple, and elegant to boost your esteem.