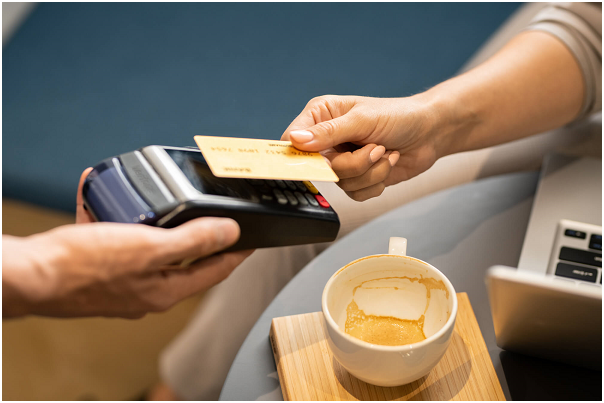 The move away from a cash society is accelerating. This trend was already well underway before the worldwide pandemic, but Covid-19 acted as a catalyst that saw millions of people switching to contactless payment methods.
Contactless payment was once seen as somewhat of a novelty, with only larger outlets offering the service. Now it is expected that all businesses, large and small, offer contactless payment options. One study in the UK recorded a 35% drop in cash transactions in 2020, with only one in six payments now in cash.
This means that for a business to be future-proofed, it must embrace contactless technology. Investing in a contactless card payment machine might just be the most enlightened business decision you make this year.
The arguments are compelling and are only going to get more so. Amongst the myriad of benefits, contactless card readers offer:
Hygiene
In 2019, anyone suggesting that hygiene would be one of the primary reasons for switching to contactless payments would have been laughed at. But Covid-19 changed all that; we are now all acutely aware of the importance of the part played by hygiene in suppressing the pandemic.
Right from the beginning of the pandemic, customers and businesses made every effort to minimize personal contact. Stopping the use of coins and banknotes was identified as an obvious area where this could be achieved. As a result, many businesses became entirely cashless, and many consumers stopped carrying cash.
Efficient and Convenient
Contactless payment options are fast and easy. In retail outlets, this means carrying less change, shorter queues at checkouts, and less time tallying up the tills at the end of the day. One estimate shows that most contactless payment transactions are concluded within 15-seconds, which is twice as fast as card payments.
For mobile businesses like hairdressers, appliance engineers, and tradespeople, it means being able to take payment even when clients have forgotten to have cash ready. (After all, cash is getting rarer by the day)
More Secure
As a physical medium, cash is inherently insecure; it is vulnerable to theft and counterfeiting. Making it the perfect target for the unscrupulous in society. With less money in cash registers and fewer trips to the bank, cashless payment adds a layer of security to your transactions.
Electronically, security is also heightened. Strong encryption protocols and end-to-end secure connections negate the risk from hacking and other electronic threats.
Improves Customer Satisfaction
Customer satisfaction is crucial in business. Cashless payments reduce customer waiting times, making contactless payments a perfect solution for businesses like restaurants and retail outlets that normally have longer wait times.
Additionally, accepting contactless payments demonstrates that your business is sensitive to your customer's changing needs and is keeping up with technological changes.
Streamlined Payment System And Accounting
Keeping track of sales and income is simple with a contactless system. All transactions are automatically recorded, giving you an accurate and up-to-date figure of all your sales, which can then be imported directly into most accounting packages.
For the businessperson, this frees them up from the trudge of cash reconciliation, letting them spend their time on the more productive aspects of their business.