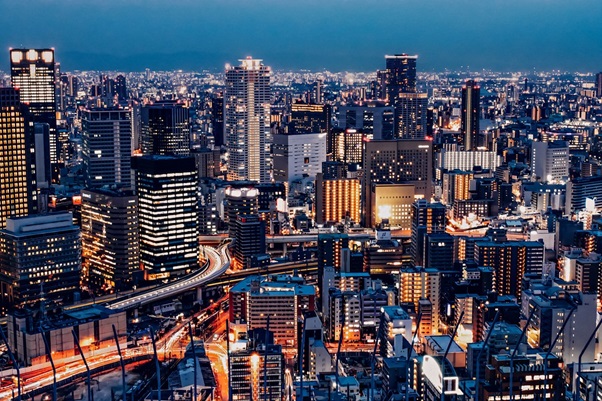 When it comes to investing in real estate, the quality of a building or property isn't everything.
This is because infrastructure plays a significant role in determining the potential capital growth and rent rate of commercial property.
If you are looking to buy commercial property in Melbourne, look no further than commercial real estate agency Axis Property, which is hailed as one of the best in the industry. Using their extensive research and dedication, the highly skilled team can offer you commercial properties that have a higher potential for returns.
How do infrastructure projects drive capital growth?
A key indicator of where housing demand will increase is the construction of infrastructure projects (both planned and ongoing) is.
Infrastructure development can contribute to employment growth and economic growth in various ways. There is a growing trend toward building community facilities in areas where there is a high level of demand, thus increasing real estate prices and capital growth potential in the long term.
If you are considering investing in commercial real estate in a region where there is current and future infrastructure, you may want to explore both current and planned infrastructure in the area. When the time comes to sell the property, the value of the property will have grown over time, so you can be relatively confident.
The current state of affairs in Australia
We need to pay attention to what's happening right now to understand how changes in infrastructure benefit property investors.
The Victorian government made a pledge of $1 billion to build the world's largest flu vaccine plant near Melbourne Airport. Approximately $2.2 billion has been allocated to the Suburban Rail Loop, improving rail travel in metro areas and beyond with new tunnels and stops.
NSW will invest $72.2 billion in road and rail infrastructure over the next three years. As of now, the government is investing heavily in infrastructure and promoting stimulus.
Can some infrastructure projects be considered better than others?
If you want to determine whether an infrastructure project will impact demand or supply within a given area, you should consider its size and scale.
Furthermore, it is important to take into account the nature of the project and the type of infrastructure project. Compared to roadwork, airports are more advantageous to property investors as they provide sustained employment and demand after the construction period is over.
It is an established fact that planned infrastructure projects are a strong indicator of job growth, and investors should pay attention to places where infrastructure projects have been announced because job growth and property price growth are strongly correlated.
The timing also matters.
The hype of a current infrastructure project may entice some investors to buy into a location. Investing in a market with planned infrastructure is a good idea once a tender has been placed, and the project has been confirmed as a go-ahead.
Invest in commercial real estate with Axis Property.
While Axis Property offers its commercial real estate services across Melbourne, the majority of our listings are located in the Melbourne CBD and South-East Melbourne. St. Kilda, Caulfield, Melbourne, Elsternwick, and Glenhuntly are some of the premium property areas covered in their listings.
In addition to commercial property listings, they offer a range of services for commercial properties, including tenant representation, property valuation and assessment, advice, and commercial property management in Melbourne. Contact Axis Property today and find out what they can do for your commercial property needs.