Corporate Reputation is a topic that has been confusing executives and directors for a long time. With Corporate Reputation, the business can achieve a lot of great feats and heights that will make them the industry topper. The big companies have already achieved the reputation that they are trying to retain. Well, the new businesses or the medium-sized businesses are fighting to gain the corporate reputation. PR firms are there to help businesses earn their corporate reputation, which is quite a difficult task.
Only the top PR firms will handle the task of Corporate Reputation, as it's a time-consuming task. The top firms will use their special tactics and help businesses improve their corporate reputation with ease. If you are the one willing to learn how PR firms help businesses earn corporate reputation, then you are at the right place. In this post, we will share detailed information on the ways Public Relations Firms help businesses gain a corporate reputation.
Ways PR Firms Deal with Corporate Reputation
#1 – A Website
This might seem an unnecessary step, but having a website will help the business set up its online presence. Even though many businesses have websites, they are rarely updated with the latest information. Corporate businesses always have a stunning website that shows all the information about the business and its vision. The PR firm experts will first develop or modify the current website and make it look like the corporate competitors of the business. This is the first and most important step that PR firms secure.
#2 – Internal Communications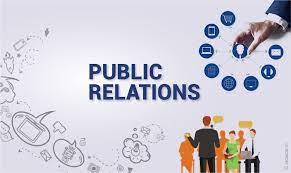 The main thing about Corporate Reputation is internal communications. Without strong internal communication with the employees, it's impossible to become a corporate wizard. All of the corporate tycoons have strong internal communications policy and architecture that helps everyone to communicate efficiently. With the internal communications policy in place, it's better to move forward for the PR firms as the foundation is strong for the business.
#3 – Corporate Social Responsibility Program
According to the Companies Act, all companies need to have the Corporate Social Responsibility Program for helping the people in need or do social work of any kind. How can PR experts not utilize the power of CSR and help build a corporate reputation? Well, the PR firms help the businesses utilize the CSR program and arrange special social events that will improve the business's current reputation in the market. Social events, donations, and charity work are the few things that will help businesses manage their corporate reputation.
Final Words
Not all businesses are worried about corporate reputation, and that's where the majority of the businesses are failing in the long term. Every company will become a corporate giant shortly if they are growing rapidly. Keeping tabs on the corporate reputation will help them progress rapidly and gain the reputation they need.