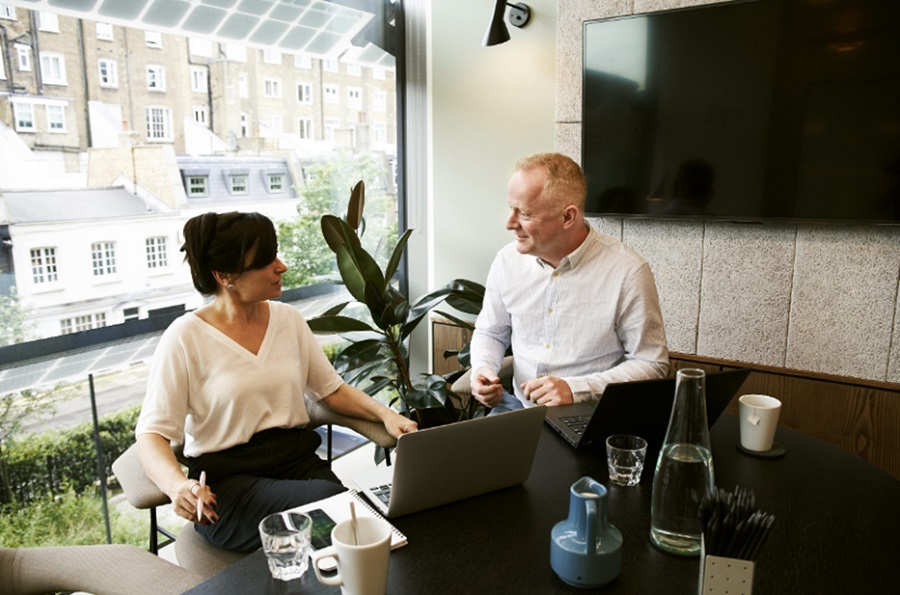 In today's competitive business world, having access to quality human resources support can make a huge difference in the success of your company. A professional HR team can help ensure that your workplace operates smoothly and efficiently while meeting compliance obligations. This article will discuss why every business needs HR support, including the benefits it offers, and how to access quality HR support services in Australia.
What Does HR Support Involve? 
HR support is a broad term that encompasses a variety of initiatives related to the management, recruitment, retention, and development of personnel within an organisation. It includes activities such as job analysis, employee evaluation and performance appraisal, staffing requirements planning and forecasting. It also covers employee training and development, compensation and benefits management, policy creation and enforcement, employee relations and communication, conflict resolution, legal compliance, as well as other HR-related issues. It's safe to say that HR is integral to an organisation's success! 
Benefits of HR Support 
There are numerous advantages associated with having access to quality HR support services for your business and your staff. Here are just a few of them: 
Improved Efficiency:

With an experienced HR team on hand to handle HR-related tasks, operations run more smoothly and without disruption. This results in improved efficiency, increased productivity, and better job satisfaction for employees.

Improved Recruitment:

A professional HR team can help ensure that the right candidates are hired by providing a comprehensive recruitment process. This includes candidate selection, job analysis and evaluation, as well as legal compliance.

Compliance:

Having access to qualified HR professionals can help ensure that your company remains compliant with all applicable laws and regulations. This is especially important in an ever-changing legal landscape.

Cost Savings:

Utilising the services of a dedicated HR team can save your organisation time and money, as they are able to quickly identify areas for improvement and implement solutions to reduce costs.
Accessing HR Support in Australia 
When it comes to accessing quality HR support services, there are a number of options available in Australia. Here are some of the most popular: 
Professional Service Providers:

There are various professional HR service providers across the country that offer comprehensive HR support services including recruitment, training and development, performance management, policy creation and enforcement, employee relations, legal compliance, and more. 

Professional Associations:

Professional associations such as the Australian Human Resources Institute and MyHR provide comprehensive HR support and legal resources for businesses in Australia. 
Why You Should Partner With Purple Playground
If you're looking to partner with a business that can provide HR support in Australia, look no further than Purple Playground. We understand the importance of being able to rely on HR professionals for guidance and direction in order to ensure your organisation is running smoothly. Our team of experienced HR professionals has an extensive background in employment law, compliance, and human capital development which will ensure you are meeting all legal requirements and have the best practices in place. 
We provide comprehensive HR solutions tailored to your specific business goals. Our experts will assess your current situation, provide an analysis of any risks associated with your current setup, and recommend changes or strategies that can be implemented to mitigate these risks. This ensures that you have the right framework in place to protect your business from potential liabilities and maintain a positive working environment. 
At Purple Playground, we also provide ongoing HR support with our specialised team of consultants that can help you navigate the changing nature of the workplace. They can provide advice on issues such as recruitment, onboarding, employee management, and performance reviews. We also offer training courses to ensure that you and your team are up-to-date with the latest trends in HR management. 
Having quality HR support services is essential for any business, whether you have ten employees or a thousand! It can help ensure that workplace processes run smoothly and efficiently while meeting compliance obligations. By having access to quality HR support services, your business will be well-equipped to manage its personnel and meet its goals. Accessing HR support services is easy in Australia with professional service providers and associations like Purple Playground. Reach out to us today for comprehensive HR support in Australia.