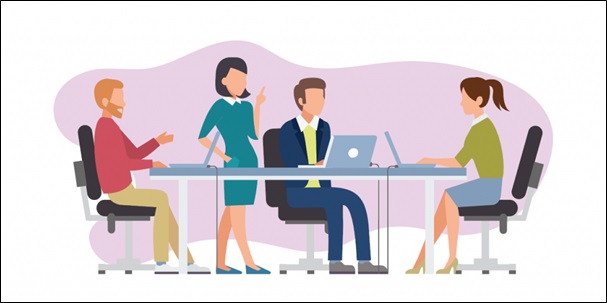 Digital marketing is a huge field and an unavoidable part of business in today's internet-obsessed climate. But unless you're an expert in this field, the idea of putting together a digital marketing plan can be rather daunting. So let's take a look at some of the basic steps you need to take to move forward and grow your business.
1) Audit yourself
Before you can make any improvements, you need to take a long hard look at your current practices. What exactly are you doing when it comes to digital marketing? What's working, what isn't? What are your competitors doing that you aren't? What are you doing that your competitors aren't? Is there something that you used to do successfully that you no longer do?
Basically, you need to take a deep-dive into your current practices and strategies. Don't be afraid to dig out a lot of data and really analyse your efforts and results.
2) Come up with a robust strategy
Once you've completed your audit and evaluated what's working and what isn't, you need to come up with a comprehensive strategy to move forward. Remember however that digital marketing isn't just one thing. It isn't just a matter of posting content on social media or including keywords in all your text. It's a multidisciplinary field that is constantly growing and evolving.
It includes website design, competitor keyword analysis, GMB posts, Artificial Intelligence, Facebook Advertising, re-marketing, targeted advertising, video content, private message advertising and so much more. The list is endless and the best strategies utilise a number of these tools in conjunction with each other.
3) Make yourself accountable
Having a strategy is one thing, but actually following it and sticking with it is a whole other ball-game. Whether it's by creating a social media content calendar or scheduling in bi-weekly meetings to record your digital marketing methods and progress, make yourself accountable to ensure you have a plan and are sticking to it.
4) Get outside help
Knowing that you need to make changes and come up with a comprehensive strategy is just half the battle. Having the technical expertise to pull it off is a whole other ballgame. After all, conducting a huge audit and creating a detailed strategy is useless if you don't really know what you're looking for and don't have the expertise to properly implement the changes. 
This is where utilising digital marketing strategy development and consulting company is key. These are professionals who specialise in the many areas of digital marketing. They can help you to analyse the right data and execute a comprehensive strategy that can help you to achieve your goals. They can help you to keep on track and keep you informed on which strategies are worth investing in.
5) Just do it
Whether it's small family run businesses or giant corporations, a lot of companies put off implementing new digital marketing strategies. Because the rules and practices of digital marketing are constantly changing and evolving, many companies think it is best to wait to see how things turn out before they make any changes. 
But in truth, the digital world will always continue to evolve. With so many constant advancements in science and technology, things are unlikely to stay stagnant at any point. So waiting for things to slow down will inevitably mean that you never actually realise your marketing strategy or achieve any of your goals.
Conclusion
Digital marketing is a huge, ever-growing and complex field. A thought-out and well-executed digital marketing strategy can transform a business, but having the knowledge and expertise to pull it off is a lot easier said than done.
When it comes to digital marketing, your best bet is to hire a team of specialists to help you. Look for companies who can offer multiple disciplines within the field. Make sure they take the time to get to know your business and carry out thorough audits before implementing any new strategies. And of course, once your strategy has been created, make sure you hold yourself accountable and see it through.