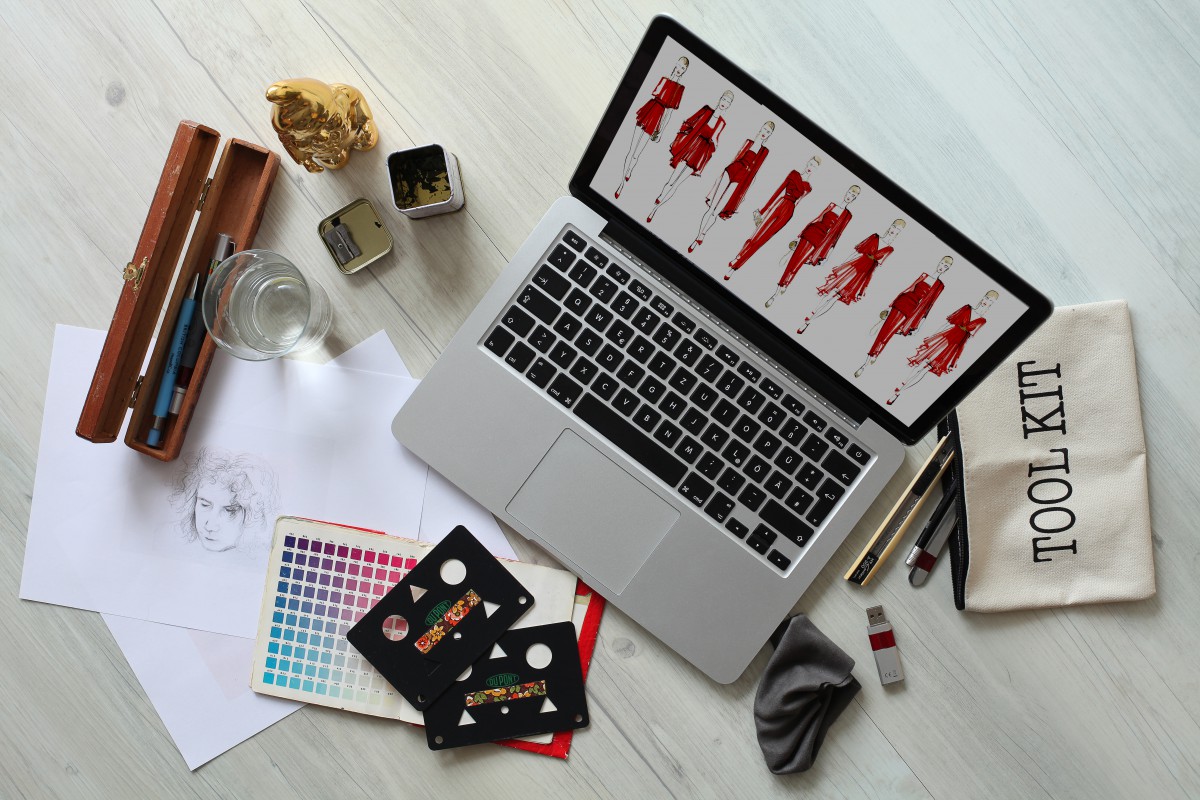 Creating a custom apparel line is a challenging but rewarding venture that requires a lot of creativity, hard work, and planning. Starting a custom apparel line involves multiple stages, from designing the first collection to launching it on the market. To help you create your first collection and make a splash in the custom apparel industry, this article will guide you through the design process and provide some tips on how to make it a success.
Step 1: Define Your Brand Identity
Before you start designing your first collection, it's important to define your brand identity. Who are you as a brand? What is your target market? What values do you want to convey through your clothing line? Your brand identity will inform your design choices and help you create a cohesive collection that reflects your brand's personality.
Step 2: Research the Market
Once you have a clear understanding of your brand identity, it's time to research the market to find out what's popular, what's selling, and what gaps you can fill with your custom apparel line. Look at the latest fashion trends, browse online clothing stores, and attend trade shows to see what's hot and what's not. Take note of the styles, colors, and fabrics that are popular and consider how you can incorporate them into your collection.
Step 3: Sketch Your Designs 
Once you've done your market research, it's time to start sketching your designs. You can use a sketchbook, digital tools, or a combination of both. Be creative and let your imagination run wild. You can create a range of designs for different types of clothing, such as t-shirts, hoodies, and hats, or you can focus on one specific item.
Step 4: Choose Your Fabric and Colors 
After you've finalized your sketches, it's time to choose the fabrics and colors that will bring your designs to life. Consider the comfort and durability of the fabrics you choose, as well as their appearance and texture. If you're targeting a specific market, such as athletes or eco-conscious consumers, consider choosing fabrics that are appropriate for their needs.
Step 5: Create a Sample Collection 
Once you have your designs, fabrics, and colors, it's time to create a sample collection. You can either create the samples yourself or have a manufacturer create them for you. If you're working with a manufacturer, be sure to communicate your design specifications clearly to ensure that your samples are produced correctly.
Step 6: Refine Your Designs 
After you've received your samples, try them on, test their comfort and durability, and make any necessary changes to your designs. You may need to make adjustments to the fit, fabrics, or colors to ensure that your samples are perfect.
Step 7: Launch Your Collection
Once you're satisfied with your samples, it's time to launch your collection. You can sell your custom apparel line through your own website, an e-commerce platform, or a brick-and-mortar store. If you're using an e-commerce platform, make sure to choose a platform that offers features that match your needs, such as inventory management, shipping options, and payment processing.
Final Thoughts
Creating a custom apparel line requires a lot of effort, but the rewards are worth it. By following these steps and being creative and organized, you can create a collection that is both beautiful and profitable. To ensure that your custom apparel line is a success, consider partnering with a reputable manufacturer, such as Bella + canvas, that offers wholesale prices and high-quality products, such as bella canvas shirts, bella canvas t-shirts, and bella canvas USA made products. You can find many bella canvas shirts on websites like Blankstyle.com. Additionally, a few retail stores carry bella canvas usa made shirts. However, bella canvas t shirts are more widely available online.