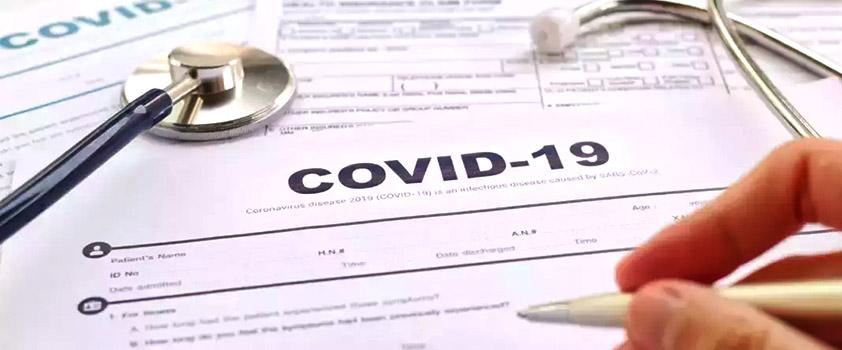 The widespread of the COVID-19 pandemic has hampered the life of people around the world. Due to this deadly virus, millions of people have lost their lives. The untimely demise of many people and the high medical bills have made everyone realize the importance of having life insurance. The fear of losing life and concerns about the family's monetary stability has resulted in many people buying term insurance policies.
Term life insurance is extremely popular out of the various life insurance products, as they offer a high sum assured at pocket-friendly premiums. They provide the death benefit to the policyholder's nominees when he or she passes away.
Now when you know the term insurance plan meaning, let us talk about the need for investing in it, especially during these challenging times.
People had to dig into their savings to meet their day-to-day expenses during the lockdown. Many lost their jobs, whereas the businesses were facing severe losses. In such turbulent times, it is necessary to create a financial backup plan for your loved ones. In case of any untoward incident with you, your family should be able to live a financially self-reliant life. In a term plan, the insurer provides your nominees the death benefits in the form of a substantial sum assured. This amount will enable your dear ones to meet their daily household costs as well as long-term aspirations.
Have you ever thought what will be the condition of your family once you are no longer around? How will your family be able to repay your outstanding debts? Here, a term insurance plan can come in handy, as it provides the much-needed monetary cushion to your loved ones in case of any unfortunate incident. The coverage amount will allow your family to clear your liabilities like a car loan and house loan. Therefore, it becomes necessary to have a high sum assured that can help your family to repay your financial obligations as well as fulfill their requirements and life goals.
Even during these financially testing times, you can still afford to buy a term plan, as it comes at a nominal premium. Here, you can seek the help of a term plan premium calculator, as it can help you compare the features and premiums of various policies. Therefore, it becomes easier for you to select an ideal policy.
Along with safeguarding your family's economic stability, a term plan helps in saving tax. The premium that you pay towards your term plan is tax-deductible under Section 80C of the Income Tax Act, 1961. The maximum amount that you can claim as a deduction is INR 1.5 lakh per annum. Besides this, the death benefits that your family will receive during a tragic event are tax-free as per Section 10 (10D) of the Act.
As compared to many other life insurance products, it is advisable to invest in a term plan. Remember that the insurer determines the term plan's premium based on your medical history and lifestyle habits like smoking and drinking. In some cases, the insures even reject the application of the policy if these aspects are unfavorable.
While buying your term plan, ensure that you read all the terms and conditions carefully. It will allow you to understand the different inclusions and exclusions from a policy.
Life is unpredictable, and any unforeseen incident can come knocking on your door anytime without prior notice. Therefore, it is essential to secure the financial future of your family. Buy a plan seeking the help of the term plan premium calculator and lead a peaceful life ahead.