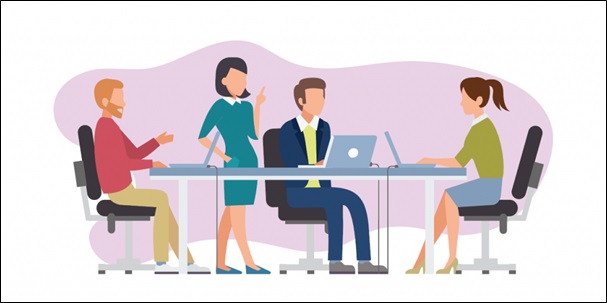 It is key for organizations to recognize their top talent in the form of employees and preserve it. In an increasingly competitive corporate world, organizations tend to survive and resist competition by ensuring their workers are happy. Happiness and satisfaction with work is a major thriving force which translates to a high employee retention rate. Otherwise, losing employees means spending time on replacing them and money on training them. Here is what smart organizations would do instead to see a high employee turnover:
Create a Positive Culture
A positive atmosphere is characterized by aspects that help employees grow and prosper. As a business owner, boss or manager, it is important that you uphold a happy environment at your office at all times. Seek to establish friendly bonds with your employees; this would make them comfortable and motivated enough to explore ideas beyond the typical office work theme. Overall, their productivity and creativity levels would see a rise.
You should also set up criteria for the recruitment process and employ candidates who are more suited to the sort of work calibre you prefer. This way you can easily create a culture that would match the type of employees you have around. Precisely, if your employees like deadlines and extreme discipline then they'll gain a better sense of achievement by working in a strict atmosphere but if your employees like being super creative and get their tasks done at their own pace, you should provide a more casual and laid back environment to them.
Spend More Time On the Recruitment Process
Often times, having employees who are naturally disinterested in the work they are hired for is just a disservice to the overall organization and other employees. The lack of interest factor coming from employees may also cast a non-serious illusion on the company and demotivate the hard-working employees.
Making sure your prospective interviewees possess attributes such as diligence and integrity alongside academic qualifications, skills and experience is key in building a firm foundation for employee retention. Starting off with a good set of employees is not only crucial to your company's growth but it also set standards that would continue to motivate and oblige workers to perform up to the mark.
Offer Training
Fresh employees may have it all but for their potential to overtake their reluctance, they need assurance. Businesses that offer training enable employees to feel a lot more confident and carry on worry-free. Initially sharing the responsibility in creating fully trained and certified professionals are like making investments in the careers of your workers.
You also engage them on a greater and more personal level. Assess the areas your employees require training in and help them develop and expand in those areas. Use strategic resources for training such as seminars, training centres or even senior employees to share tactical information that younger employees can benefit from.
Provide Guidance
Proper guidance in itself means clear cut communication and instructions; in addition, demonstrating openness to explain thoroughly what you require of your employees is also a plus. Make it a must to provide context for every task that needs to be completed and be specific with the objectives. When employees are fully aware of their job duties, they tend to perform much better.
Using job plans can help with providing clarity to employees. This not only helps boost their independent performances but also expands their capacities to process instructions. When employees are confused about their job roles, they are unable to run operations smoothly. This, in turn, affects the company's output significantly.
Loyalty and Incentives
One of the most impactful ways of retaining employees is by showing appreciation for their hard work. You can do this by setting up an employee reward system or just reward their performances personally. Employee loyalty or customer incentive programs are intended to grant a psychological satisfaction in the form of financial benefit.
Many studies show that employee retention is correlated with incentive programs. You can click here to view that are platforms that provide businesses with various ideas to show appreciation to those in their surroundings. It helps organizations garner a better understanding of their customers, employees and counterparts.
Be generous with praise and give recognition to hard-working employees. Not every reward has to have monetary value, sometimes a simple thank you note can inspire employees to their best!