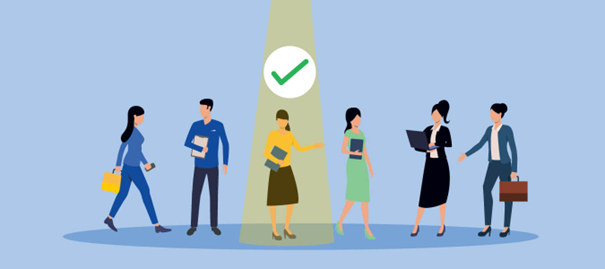 Technological advancements have changed the way we function daily. The same thing works for industries because the staffing industry has become a prominent third-party business in the last two decades.
Back in the day, we could find numerous online job boards, and then the job aggregators entered the market, where you could collect numerous postings from other websites.
Afterward, LinkedIn created a place where potential candidates could leave their information so companies could contact them. Finally, we have a pandemic that turned every single industry into a remote work that uses technology for video conferences, meetings, and handling large teams.
We recommend you to check here, which will help you learn everything about remote hiring process. As you can see, numerous challenges and ongoing issues are affecting staffing agencies and professionals. Each year comes with the latest advancement, meaning job seekers' behavior also changes.
Main Challenges Staffing Agencies Face
1.   Skill Shortages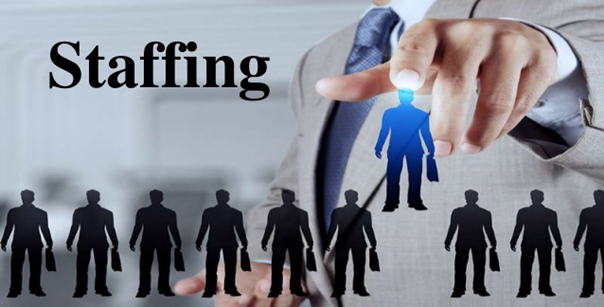 Since the market is highly competitive, finding the right candidate that will precisely blend with the information and skillset you need for a particular company is problematic. Between high competition and lack of specific skills, finding someone with the proper skill set is like finding a needle in a haystack.
When it comes to trends in finding the talent, you will notice the requirement to upskill or reskill specific candidates that do not feature relevant qualifications or certifications but fit in other ways with the particular business.
Therefore, candidates should be ready to share and learn company values, meaning they will successfully fill a specific position after receiving relevant training.
The proper person can learn everything you need, meaning if your current and new staff are ready to learn new things, you should consider finding such a candidate, because searching for someone with training is challenging and may lead to severe problems.
2.   Competition
Businesses across the globe have skills shortage, meaning they have difficulties finding the best candidates for the positions they offer. Similarly, as mentioned above, technology increased the number of candidates. Therefore, competition rose much faster than before.
Since the highly competitive industry lacks the skillset and candidates, it is essential to stand out from other staffing agencies and differentiate your services. That is why you should consider candidate engagement and branding as essential to recruiting.
When you combine direct and indirect contact with technology you can use to analyze the current situation, staffing professionals can efficiently and quickly find and communicate with the best candidates before the competitors arrive.
3.   Speed Issues
Today, efficiency relies on speed, an essential factor to remember. When it comes to hiring, it is vital to be fast and think about each step. Generally, when it comes to top talents, most of them should start working ten days after they enter the market. Of course, using old-fashioned options means you must wait a long time.
Visit this link: https://www.forbes.com/sites/forbesbusinesscouncil/2020/03/20/the-dos-and-donts-of-effective-staffing-practices/?sh=461c4f64501c to understand things you should do and avoid during the recruiting process.
It would be best to work with a company you represent to find the best candidates and fill open positions, demonstrating your business performance and helping you get referred to other businesses on the market. For instance, you can use automation to help you out, which has become indispensable for staffing firms.
4.   Boost Transparency
When you create a line between candidates and clients, the main problem is the transparency of the entire process. For instance, more than fifty percent of candidates do not receive communication in the few months after application.
Generally, it is the worst thing you can do. It does not matter whether a particular candidate applied and got rejected. It is essential to keep communicating, keeping them interested, and ensuring your business drives forward in case a new situation arises.
The best way to deal with this challenge is to implement marketing automation, which will set up specific sequences and answers depending on a client or candidate's action.
From a client's perspective, all access and collaboration will boost the trust and ensure the streamlined remote recruiting and hiring processes by using custom reports through cloud-based software and video interviewing.
5.   Avoid Using Outdated Strategies
It is vital to understand the current trends and think that the already established processes that have worked for a few years may not function. Values, technology, people, and other factors are continually changing. Therefore, the way we process and receive information changes as well. That is why you should implement relevant and flexible strategies.
The main goal is to learn more about staffing industry trends, which will help you determine the best course of action. Embracing emerging and new strategies is the essential aspect that will always give you a higher return on investment.
For instance, social media is a perfect opportunity to create an authority in your field and develop recruiters and brand awareness. As a result, you will increase the number of candidates and reach clients faster.