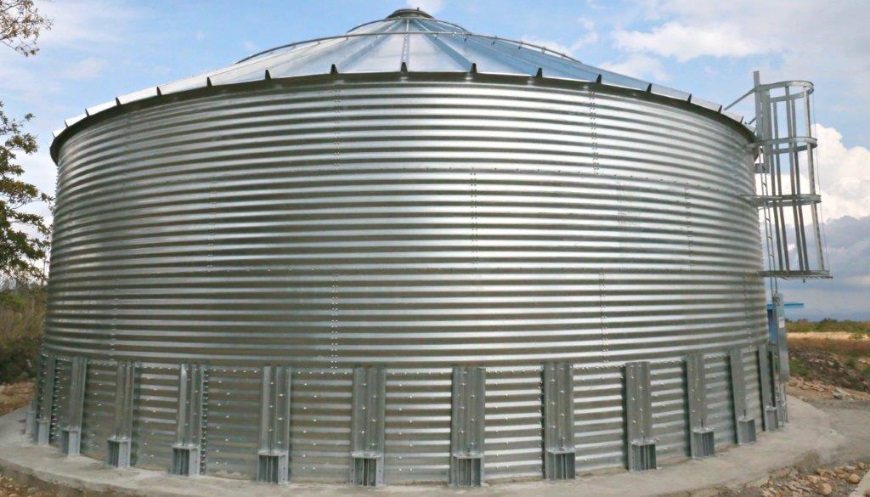 Since water is an essential thing to survive, human beings have developed various types of water storage solutions over the time and now people have all sorts of water storage facilities to meet both domestic and industrial needs. 
Selecting the right water tank to meet your needs can be a daunting task because there is a wide range of water tanks and good quality tanks do not come cheap. So before you select a water tank for your requirements, you need to consider few of the following points:
Right Location
Before you buy or install a water tank, you need to consider the location which will prove appropriate for your house. For example, if you are thinking for a foundation tank, you will need to determine if you want to install above the ground or below it. 
If the water tanks are installed above the ground, the process will be easier and cheap but if you want to install the water tank below the ground, you may have to shed some more money but it is a better choice because it will not take any space on your plot. 
The disadvantage with above-the-ground tanks is that they are exposed to various weather elements which can damage them early and you will need a lot of maintenance. Though the changing of parts will be easier but it has to be fixed regularly. 
Outside temperature also will have its effect on the outside water tank. You also have to select the colour properly so that it does not become an eye sore. On the other hand below-the-ground water tanks are not exposed to weather conditions and can maintain constant temperature due to the soil around it. 
Material of the Tank
Another thing which needs your consideration is the material of the water tank. Stainless steel water tanks are more popular as they are cost effective, can be welded or bolted, offer faster installation process, and come in big sizes. 
Fibreglass water tanks are also durable and a popular choice as they are light weight also. They do not rust or corrode but offer limitation in sizes. If you are on a budget, then polythene or plastic water tanks can be the perfect solution. They are also light and easy to install and you can relocate them if you want. Leakage is also not a problem with plastic tanks.
Size of the Water Tank
The size of the water tank will depend on your needs. If you want a tank for industrial purpose, you will be going for a big tank which can store thousands of litres of water but for domestic purpose, you might not require a very big one and not beyond 1320 gallons of storage. Along with size you must consider gravity weight of the tank. Thicker tanks come with higher SPG which means they can hold good quantity of water safely.
If you are staying in Melbourne, you can contact All Oz Tanks for any type of water tanks. They have been in this field since 20 years, manufacturing all types of quality water tanks. They can solve all your water requirements by guiding you to the right direction.