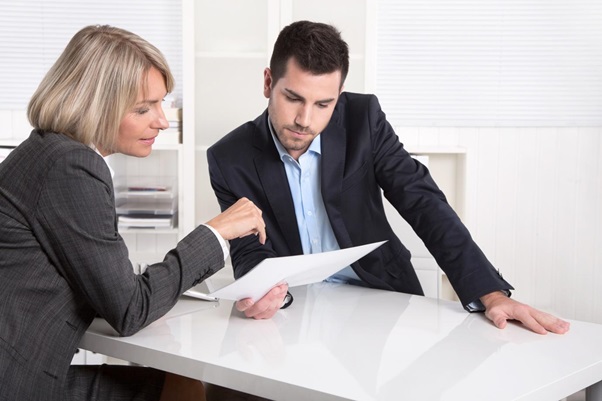 To be curious, to have an enquiring mind, to have a passion to improve and develop; this is what ambitious human beings strive for, leading to higher personal fulfilment. This applies to people in both their private and business lives. Fortunately, business coaching can be useful for encouraging, supporting and facilitating ongoing development of business owners, directors, CEOs and Senior Executives.
Learning should never end, and the pursuit of knowledge is hard wired into humans from birth and remainsfor a lifetime. However, it may need to be boosted from time to time.
 Why is Continual Learning Important?
In rapidly changing and disruptive business markets and workplaces, all organisations should demand continual learning from every employee to help them to adapt faster. Wherever the changes come from in business, such as new technologies, artificial intelligence, workplace practices, acquisitions, rapid growth or industry developments, your employees need to be ready with the best mindsets, tools and training that they need to succeed in the market and deliver industry benchmark performance. 
The enhanced ability to adapt comes with continuous learning, helping to reduce the number of roadblocks to rapid change. These blockages will naturally occur during transition phases. Therefore, you can use continuous learning to help your people and organisation to adapt quickly to the new targeted practices and technologies. This will reduce the timeneeded tomake necessary changes, increase productivity levels, and gain smoother transitions with happier people and customers.
In the business environment, business coaching and mentoring is valuable for assistingwith the continuous learning of individuals and organisations. This is achieved througha business coach or mentor challenging, introducing new perspectives, sharing theirrelevant past business experience and helping to develop key people in the business.  
 Learning to be Better Leaders 
Continuous learning enables everyone to better perform as leaders. The benefits are personal growth and improvements to business performance and success. Continual learning also helps to avoid short sightedness in business, as myopia can lead to the business underperforming,or worse – it may lead to a stagnant workforce, causing your business to fall behind your competitors or not service customers well. Through continual learning, your employees can constantly push themselves and your business forward with the new mindset, skills, tools and knowledge necessary. 
As business professionals, you have a duty to continue to learn.  For example, many professional bodies demand continual professional development frameworks, whilst others encourage and offer educational advancementssuch as webinars, training courses, journals/magazines and of course, individualised business mentoring and business coaching. 
Furthermore, it is vital to ensure that you keep abreast of industry changes, competitive markets and community expectations and build an appropriate corporate culture to reflect your performance expectations and high standards. Professionals who are effective leaders recognise the importance of developing and becoming lifelong learners. Today, formal training is only the beginning. As knowledge rapidly changes and accumulates, professionals must continue to learn to be current and effective. Whilst self-education or attending courses can be useful in a business sense, you can also critically learn much from exceptional people such as a suitable business mentor or business coach.  
 Other Benefits of Continuous Learning
Continuous learning also helps to enable skills sharing. From employee onboarding training to job-based skills, creating an open environment that allows people to share knowledge is essential. Best practices can then be discovered and improved, and past errors can be continually learned from. This all contributes to your people developing the skills they need to be their most successful, benefiting your business through better performance, multi-skilling and succession planning, and the increased satisfaction of the people in your organisation.
A continuous learning environment also helps to create internal career progression opportunities for your people. This results from the nurturing in a continuous learning culture, which means you are training your employees for future opportunities in your own future growing organisation. Significantly hiring from within also saves time, money and resources, in addition to reducing employee turnover and acting as a natural incentive for your own people to step up their performance to the next level and become a greater part of the success of the business.
Continuous learning should be encouraged, supported and extended to all your people, as embracing continuous learning and training not only helps nurture your business performance, but is expected by many people. It supports their growth and creates opportunities in many ways, as well as positively impacting their productivity and business performance. This in turn results in an enhanced competitive business edge.
Intoday's rapid and ever-changing business world, it is important to continue with constant development and learning. This is an area where a business mentor or business coach can be of great assistance, helping to leverage you and your people to embrace continuous learning for better development and performance.