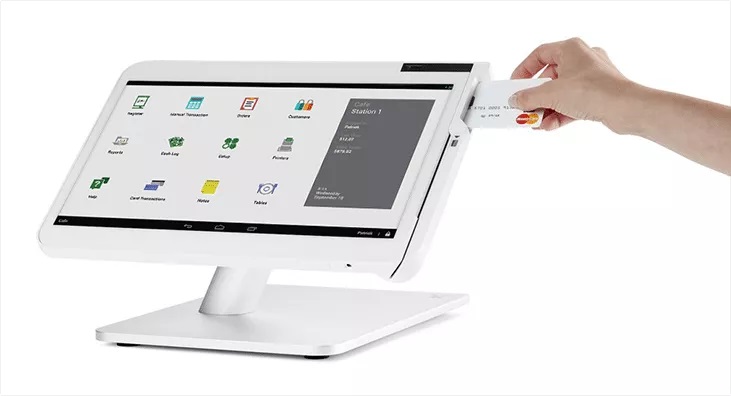 For years, the Clover point of sale system has served business owners in practically any industry as an excellent means of making payments. However, there's always room for improvement. That's why Merchant Account Solutions has introduced the Clover 2, a new POS system that builds on the base of the original Clover to create a complete, forward-thinking experience with more features than ever before. This updated system has a great deal more to offer than its predecessor, and hosts a wide range of ambitions updates.
It Accepts More Payment Types
The previous Clover model did not come equipped to accept EMV or "chip" card payments. Those using the system could buy an additional piece of hardware in order to accept these payments, but for many small businesses, this additional expense was less than ideal. The Clover 2 comes complete with these capabilities integrated into its core hardware, allowing you to accept a wider variety of payment options without the hassle of additional hardware.
It's Better for Restaurant Businesses
While the original Clover was an excellent tool for most business types, it did not have all the tools required to work seamlessly in a restaurant environment. The Clover 2 addresses these former shortcomings in a number of different ways:
Streamlined table and ordering apps

More easily accessible user interface

More dynamic options for restaurant management
These changes allow for more customization and the dynamic performance that full-service restaurants need in order to stay organized.
It Has Updated Hardware
While the old Clover system certainly couldn't be considered obsolete, the new Merchant Account Solutions system sets itself apart with its excellent hardware upgrades. Some of the updated specs buyers can expect to see in the new tech include:
A larger, easier-to-read screen

A customer-facing printer display

Fingerprint scanning capabilities

Faster processing on a wider variety of payments

More approachable time sheet management tools

Inventory tracking capabilities
All of these upgrades work together to make the Clover 2.0 system easier to approach, use and implement in any business environment. The customer-facing display keeps customers in the know and allows them to double-check orders to avoid time-consuming mistakes, while inventory tracking and time sheet management make your job as the leader of a successful company easier.
It's Had a Software Redesign
The hardware isn't the only area where the system has been improved. The software itself, the driving force behind the entire experience, has also seen some much-needed improvements. The accessibility of certain applications and easier to manage and are more streamlined in order to keep business moving as smoothly as possible to keep customers happy and profits coming in steadily. These upgrades are especially useful in catering to the needs of full-service restaurants, but are certainly welcome and useful in other industries as well.
The Clover 2 builds on the original's base to create a point of sale system that can help any business thrive. Learn more about the system and how it can help organize, streamline and simplify your inventory-keeping and point of sale experience while keeping customers happy and employees moving smoothly.