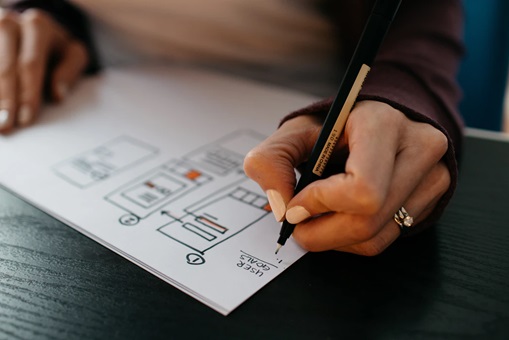 There is an app for anything, quite literally – so why don't you make one for your business too? The process is quite simple, especially if you already have an established business and a vision for marketing. So here's how to create an app perfectly fit for your business!
Why is creating an app a good idea?
Well, things are constantly changing, from the marketplace to the customers and it-s up to you as a business owner to adapt to these changes in order to beat the competition. Now, depending on the type of business you are running, you need to decide if you want to create a website or an app for it! The great thing about the app is that you are constantly in contact with the customer and the products are easily displayed to them. Not to mention that nowadays most people use their phones to order and buy stuff, and they are less likely to use a desktop. So apps are practical when starting a business that-s customer oriented!
Creating the app itself
If you are a fresh company owner ready to delve into the business – you'll need a good platform as a starting point. Now if you are not an innovative programmer that has experience in IT, you should probably opt for working with a developer instead of directly making the app yourself. Choosing the developer can become tricky, because you need to find the one who is able to make an app that you actually like. So whatever you have in mind when it comes to the technical bit, is yours to come up with and the developer to make!
Securing the app
Once you establish a deal with a developer in mind, you need to take a few extra steps on your side to ensure that the app is perfectly suited for your business. Zou need to secure it well – starting from having a copyrighting it and not allowing people to steal your ideas. Secondly you might want to think about getting a LLC, especially if you start to gain a bigger income. Benefits of starting an LLC are fairly simple, as you'll be more secure as you'll have a structured plan and you'll get help with tax payments. There is so much legality involved with apps, especially if you intend on making money on it!
Details
If you really want your app to be successful, you need to think about every little detail! Apps won't easily grab a customer's attention, if you don't practically lead them to it, and the most powerful tool you can use is using relevant keywords to boost the traffic. Making an aesthetically pleasing app is important, but making it practical is more important for your business! The market is filled with all sorts and kinds of apps, all wanting the same thing – to succeed. So be prepared for a tight market!
Everyone can make an app, but not everyone can make a successful one. Follow all the necessary precautions and try to be both  innovative and functional, those are the only things that will bring your app to success!