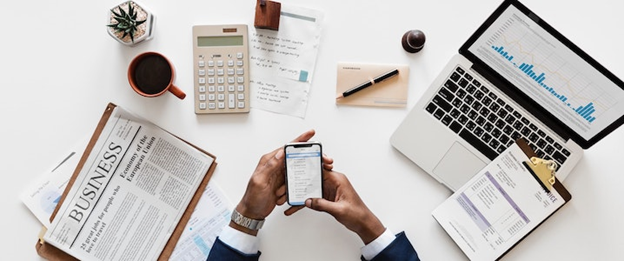 Facebook is one of the most powerful digital marketing channels in the world. With almost three billion monthly active users, not only this platform is massively popular among users to connect with friends and family, but also a terrific advertising solution for millions of businesses around the world of all sizes and from almost any niche. One type of these businesses that greatly enjoy the opportunities Facebook brings, is e-commerce. A lot of people use Facebook for shopping purposes.
That's why the company has introduced some awesome features to both enhance the shopping experience for users and give e-commerce businesses more options to find new customers and expand their reach. However, even though Facebook is packed with features to help brands connect with their customers and hosts a massive user base, not all e-commerce businesses reach their marketing goals with Facebook campaigns. One of the most important reasons for this is the lack of a marketing funnel in their Facebook advertising strategy. Let's see what an advertising funnel is and how it could transform your Facebook Ads strategy for e-commerce.
What's a marketing funnel?
As an e-commerce business, you have different kinds of potential clients. Anyone who wants to buy from you goes through a journey that leads to that person becoming your customer (and later, brand advocate). Assuming you're not starting from scratch, you probably have some customers already that have purchased something from your website. You might have promoted your brand before in different channels. There's even a chance that some people have heard about you from friends or family.
All this creates different audience groups for your brand, each having a level of awareness about you, and each requiring a different plan to lead them all down to the last stage of the buyer's journey.
This process of driving a complete stranger through a journey with the destination of becoming a customer is called a marketing funnel. It consists of different stages, and each stage requires its own campaigns with its own tone, creative, copy, and target audience. As you go through, you'll analyze how people at different stages are reacting to your ads, and plan what you need to do to drive them to the next stage. Your marketing funnel determines the direction of your campaigns.
Why you should use a Facebook Ads funnel
You know who you're potential customer is and what it needs. But it doesn't necessarily work the other way around. Lots of people haven't even heard about you once. Besides, there are plenty of other similar businesses to you that are advertising on Facebook. How are you going to stand out? Are you going to just shout your name into people's faces and urge them to buy from you?
An e-commerce Facebook Ads funnel will help you segment your audience better.
You can Read more about Set Up An Ecommerce Facebook Ads Funnel in this in link bellow:
https://adflex.io/blog/ecommerce-facebook-ads-funnel/
After ecommerce Facebook ads funnel you could identify your audiences, find out their level of familiarity with your brand, and target them with the appropriate message to drive them down your funnel and make them purchase from you. Otherwise, you'll just be targeting everyone with the same message that's not going to resonate with people who are unfamiliar with you or need the incentive to move on to the next stage.
What does a funnel consist of?
There are three stages to a marketing funnel:
Awareness; Top of the funnel: In this step, what you do is try to increase your brand awareness. You can make ads, introduce your product or brand and also provide quality content like videos, different posts, etc. Here a massive chunk of people might get interested and get into your funnel. But of course, not all of them are going to stay and convert to prospects. You must make our ads and introduce content as catchy as possible in order to max out the entrance rate to our funnel.
Consideration; Middle of the funnel: In this stage, you should try to have a bigger influence on our audience. You should highlight our strengths and show your uniqueness. For this to happen, you can publish more detailed content, video ads, or retargeting campaigns. In a retargeted campaign, your target audiences are the ones who have once clicked on a blog post or Facebook ad. At this point, what you want is to generate leads and try your best to nurture and keep them.
Conversion; Bottom of the funnel: The last stage of your funnel is conversion. Your ultimate goal in marketing is to make sales. Thus what you aim here is to prompt your customers to make a purchase and become loyal customers. For that to happen, you must organize your ads in a way that delivers such a message.
How to create a Facebook Ads funnel for e-commerce
Set up Facebook Pixel first. It's a piece of code that your install on your website and it tracks every user activity in your shop like sign-up, product page visit, adding items to the cart, etc. You'll need Pixel to segment your audiences into different lists based on their interactions with you.
Create Custom and Lookalike Audiences. Custom Audiences lets you connect with the people who, one way or another, have shown interest in your brand. Facebook receives a list of customer data (via uploading an email list or Facebook Pixel) and then matches list items with their profiles and creates a "Custom Audience" list for your ad account.
Lookalike Audiences gives you the ability to create lists of people who share similar characteristics with your current customers and people who have shown interest in your ecommerce business.
Start with awareness campaigns to spread your brand's name and introduce it to people. Your goal here is to grab people's attention and make a distinct impression. You're not going for the hard sell and you shouldn't sound pushy, salesy, and aggressive.
Run consideration campaigns with the goal of collecting leads. The targets of these campaigns are people who already know your brand. Having a proper e-commerce website and highly-focused landing pages is crucial at this stage because one of your primary goals here is to lead prospects to your outlet and motivate them to leave contact info.
Turn the leads you collected into customers with conversion campaigns. Now is the time to get salesy and go for the hard sell. You've already made people familiar with your brand and earned their trust to a level. At the bottom of the funnel, you need highly-focused campaigns that excite leads and make them want to purchase your products.
Take advantage of Facebook's features for e-commerce
As previously mentioned, Facebook has some great features that could be of great help for e-commerce businesses to better promote themselves and attract more customers. Dynamic Product Ads is a terrific example. This type of ad dynamically displays the products that users have checked out or added to their carts, but not purchased. Repeatedly reminding targets of their items of interest is a great way to entice them to consider those products again and make the purchase this time.
Another great feature is Instant Experience, which is a full-screen ad experience that highlights your products in a classy and smooth fashion. It's designed with mobile in mind and packs multiple sections in one ad. Instant Experience has different types, all of which contain a cover photo or video. Once the user taps on it, a fast-loading landing page with different sections opens. Users can shop directly through this ad without leaving Facebook, making Instant Experience a terrific option for conversion campaigns.
Final thoughts
Simply jumping into Facebook and running ads without a plan is a big mistake, especially for an e-commerce business. Facebook is admittedly an impeccable Internet advertising platform, but without a proper marketing funnel to give your campaign direction, it won't do you any good. Use the tips we just gave you to create a robust Facebook advertising strategy based on a well-thought-out marketing funnel and boost your ROI to the roof.